Motorola Moto E40 a cheap phone with a big battery
The Moto E40 is Motorola's latest budget phone. An Android 11 smartphone with a 6.5" display, a 48MP triple camera and a large battery.
Motorola has announced two new budget phones within the E-series. It concerns the Motorola Moto E30 and the Moto E40, of which only the latter is released in the Netherlands. The Motorola E40 will be available from the end of October for a suggested retail price of €150. The device is a lot more advanced than the Moto E20, which will also be available in the Netherlands from October – for €100.
The Motorola E40 is equipped with a 6.5-inch LCD display with an HD+ resolution and a 90Hz refresh rate. Thanks to the high refresh rate of the screen, moving images look much smoother. A high refresh rate also comes in handy while scrolling. A hole has been made in the screen for the selfie camera, which offers an 8 megapixel resolution (f/2.0).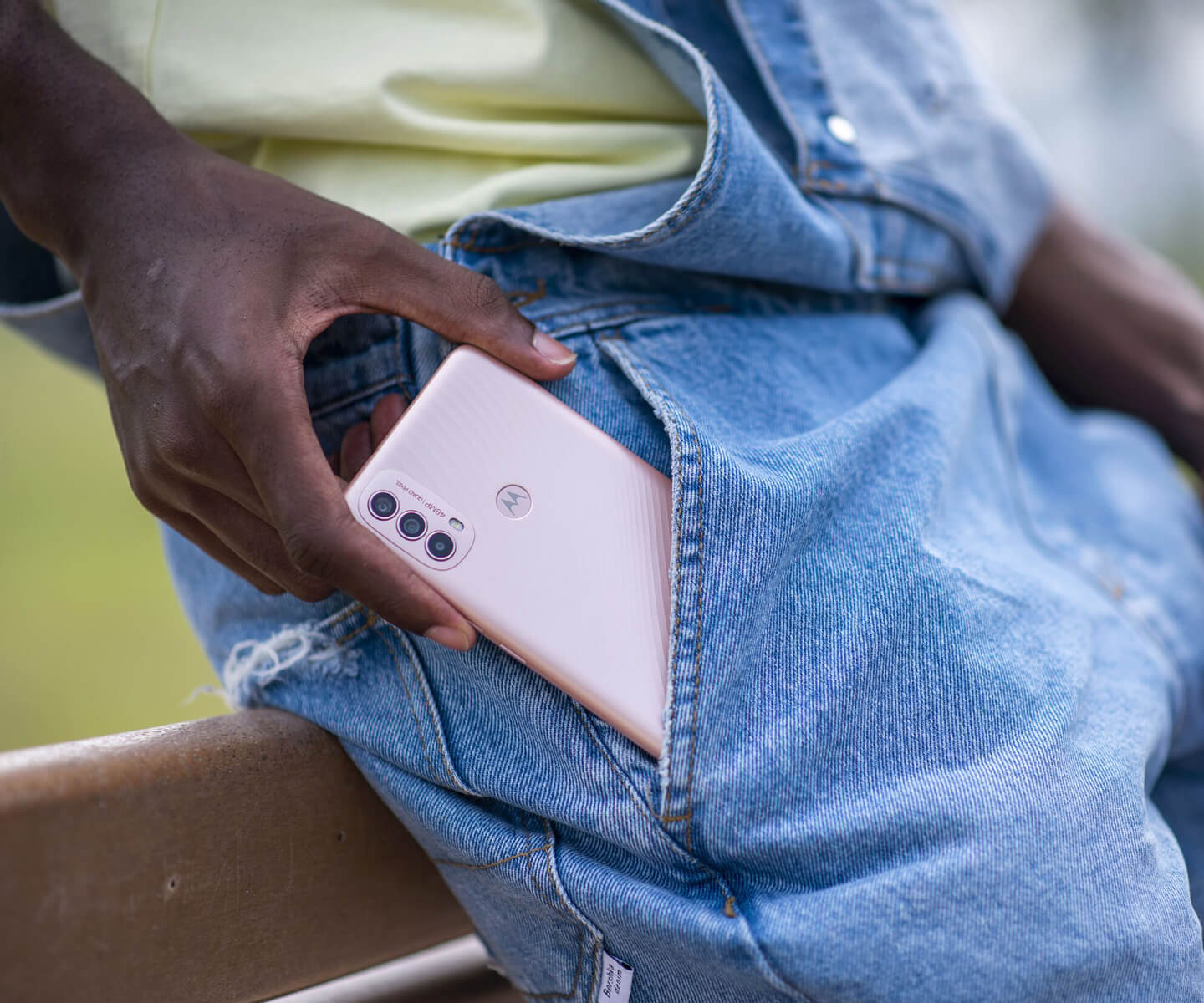 Motorola Moto E40 with triple camera
A triple camera is placed on the back. It consists of a 48 megapixel main camera, a 2 megapixel macro camera and a 2 megapixel depth sensor. The latter makes it possible to take photos with a bokeh effect – blurring the background, making the subject stand out more beautifully. The fingerprint sensor can also be found on the back of the device.
The Motorola E40 is powered by a Unisoc T700 SoC with 4GB of RAM and 64GB of storage memory. A microSD memory card slot is also available to expand the memory. The phone runs on the Android 11 operating system. There is also a button on the side of the device to activate the Google Assistant.
Furthermore, this new Motorola phone has a single speaker, Bluetooth 5.0 and WiFi support. The Moto E40 will be equipped with a 5,000 mAh battery. Because it is a relatively large battery, the phone will last about 2 days with average use, before it needs to be placed on the charger.
Charging is done via the USB-C connection on the bottom. The speed at which you can charge the phone is limited, the E40 supports a maximum charging power of 10 Watts. By placing the device on the charger at night, you will not be bothered much by the low charging speed. A 10W charger is included as standard.
The Motorola Moto E40 will be available in the Netherlands from the end of October. The price is set at €150 for a SIM-free single device. You can buy the smartphone in the colors Carbon Gray and Pink Clay. In addition, this model will also be offered in combination with a subscription. This way you can get a discount on the device price.